I have decided to make my easy orange cake today. I love homemade cake. Each time I make one, I just eat the whole thing within an hour or two! So I make it just occasionally.
This easy orange cake is moist, delicious, and super, super easy to make. You just combine all the ingredients together and through it in the oven. Your kids will love doing and eating this delicious easy orange cake.
So let us start!
Total Cooking Time: 30-35 min
Serving: 4-8
Ingredients:
½ cup yogurt or sour cream
1 ½ cup all-purpose flour
½ cup sugar
pinch salt
1 Tbsp baking powder
½ cup vegetable oil
1 tsp vanilla extract
zest of an orange
juice of a half orange
2 medium eggs
Steps:
Preheat oven to 380 F.
Put all ingredients in a mixing bowl.
Whisk until well blended.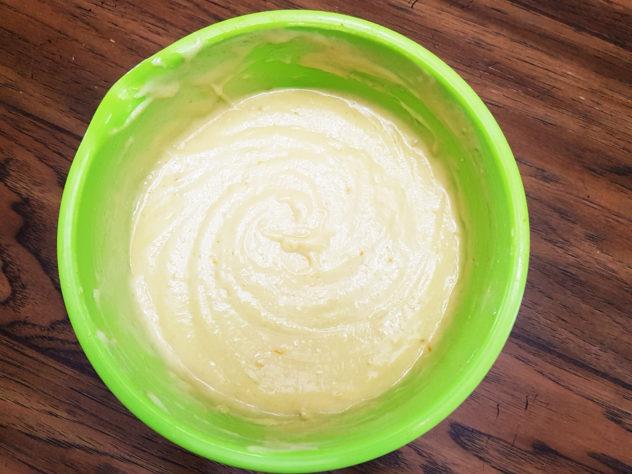 Grease and flour a baking pan.
Pour in batter, and put it in the oven for 30-35 min.
Stick a knife into the cake to make sure it is cooked through. The knife should come out clean and dry.
Remove from the oven, wait for 5 min before unmolding the cake.
Serve as is, or with orange jelly.
If only you could smell this right now! Smell sooooo goooood!
Bon appetit!