Paté, just like doco, is a beloved African snack. It is one popular afternoon snack in Benin. I like to call it my home country Empanada.
Patés are also served during parties, or family gatherings. They make great shareable appetizers.
Ready in: 2h30 min
Serving: makes 10 patés
Ingredients:
1 cup warm water
1 tsp active dry yeast
2 cups all-purpose flour
1 tsp sugar
1 tsp salt
Pinch baking soda
1 Tbsp peanut oil/any vegetable oil
1 Titus sardine sardine
¼ cup diced tomato
¼ cup diced onion
Oil for frying
Steps:
prepare the dough (10 min, 1h30 min rest)
Pour the water into a large mixing bowl or pan.
Add yeast, sugar, salt, and let it stand for 5 minutes.
 Stir with a spoon to combine all together.
Add the flour, baking soda and a tbsp of oil.
Combine with fingers to make a nice dough forms.
Cover with a kitchen cloth or plastic wrap.
Let rise in a warm oven or place for 1 hour 30 minutes.
Prepare the filling (5 min)
Open a Titus sardine
Pour into a small pan (fish+oil)
Add onions and tomatoes
Season with a pinch of salt, ground pepper, garlic powder and cayenne pepper
Put on a medium heat for 3 min slowly stirring to blend everything perfectly
Turn heat off and let the mixture cool down.
Assemble the patÉ (30 min)
Flour a dry large kitchen board or a flat surface
Rub a small amount of oil all over your hands.
Grab a lime size dough and roll it between your palms.
Put the dough on your working surface and roll it out into a thin disc (about 4 inches diameter and 1/8 inch thick). It does not have to be perfect! You can use a round jar cover to cut out the circle. It gives all the patés the perfect same size.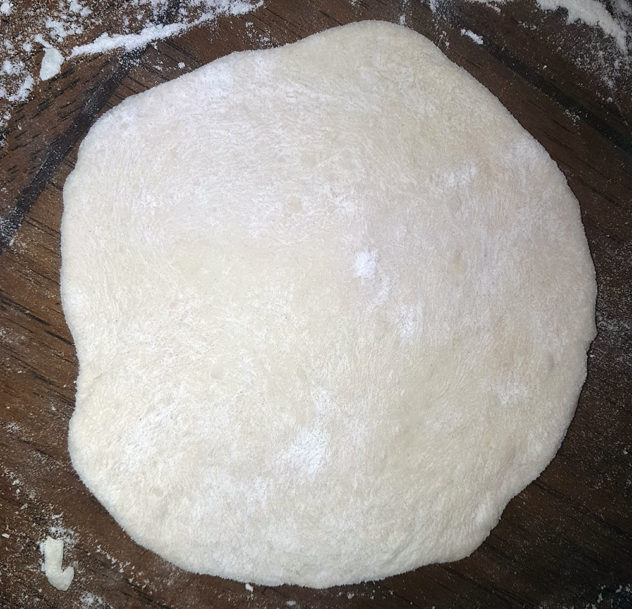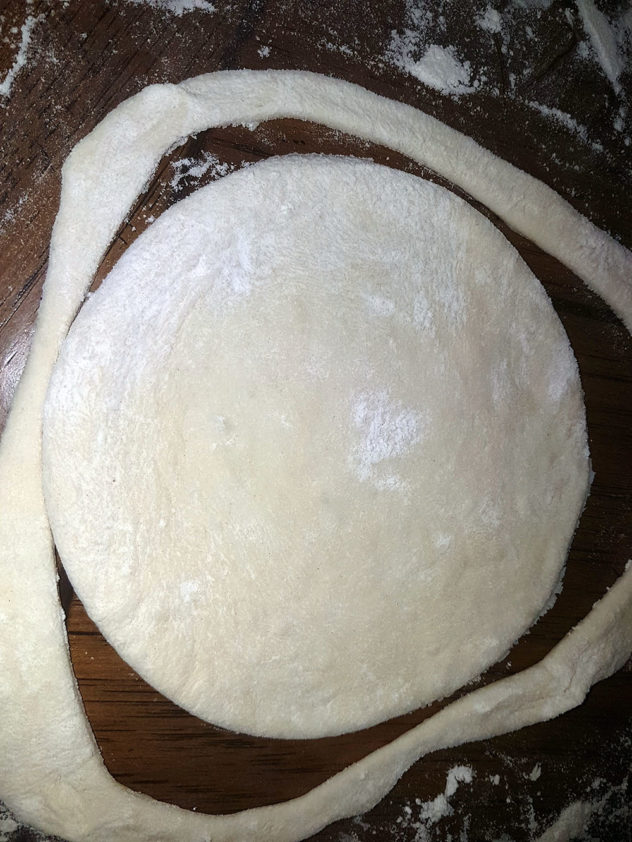 Put a tablespoon of filling in the middle of the circle shaped dough.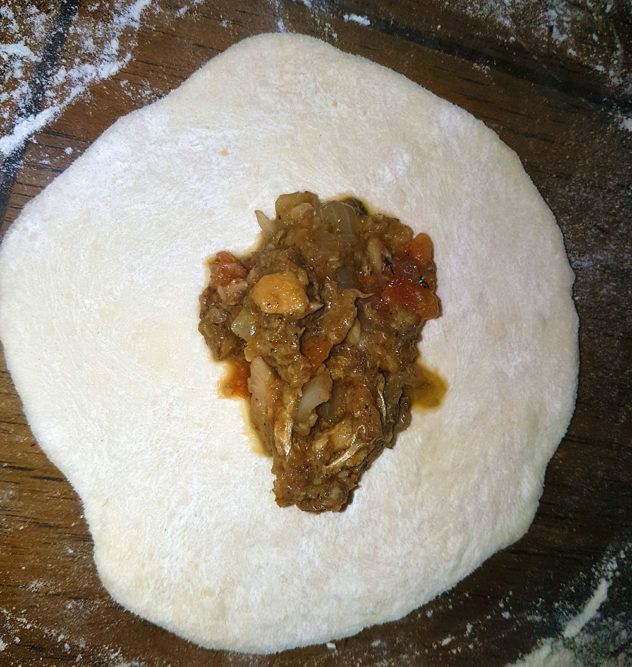 Fold it and secure the edges with a fork.
Repeat the process (3, 4, 5, 6) until all the dough is finished.
Fry the paté (15 min)
Heat oil in a large deep pan over a medium heat.
Test that the oil is hot by putting in a tiny dough. The dough should pop up automatically. If it does not, the oil is not hot enough and you should wait a little longer.
Add 5 patés at a time in the hot oil to deep fry them (don't crowd the pan, put less if your pan cannot hold a batch of 5).
Fry each side until golden brown (about 2 min on each side for the first batch, it takes less time for the next batch to cook as the oil is much hotter).
Drain the paté onto a paper towel.
Serve it hot or warm.
Bon appetit!