Ata, Akara, Koose, etc. Whatever you decide to call them, these little black-eyed peas beignets are a delight! Crispy on the outside, light and fluffy on the inside, these delicious fritters are irresistible.
The difficult part about this recipe is to separate the skin from the beans. Traditionally, the beans are soaked in clear water overnight, it helps them soften.  Then, you rub the peas between your palm and fingers to get the skin off. This process can be frustrating the first time. You can easily spend 30 min trying to get the skin off.
A less frustrating way I found of doing it is to use a blender. To skip this sorting part, you could even buy the beans already skin off at some groceries store, but it tastes so much better when you do it yourself.
Let's start!
Total Cooking Time: 1h50–2h50min
Wait time: 1h15-2h15
Serving: Yield 30-35 Ata
Ingredients:
1½ cup black-eyed beans
½ medium onion, cut into chunks
2 cloves garlic
1 tsp salt
Water to soak and clean beans
½ tsp salt
pinch black ground pepper
Oil for deep frying
Hot pepper for serving, optional
Steps:
Sort and clean beans with water.
Soak beans for 10-15 min. This softens the skin without softening the beans itself.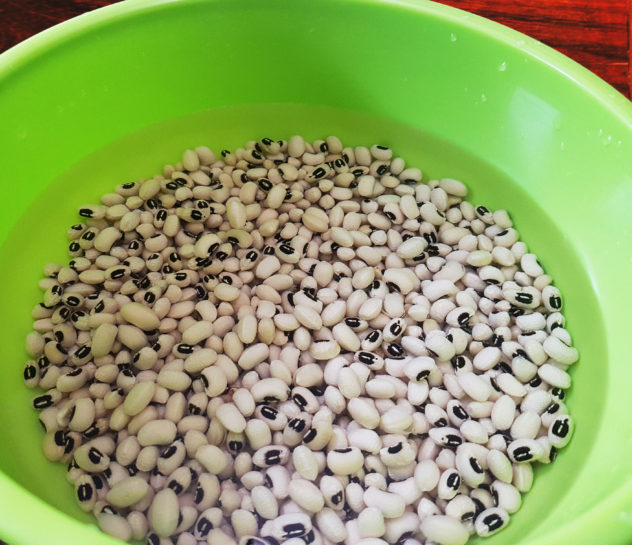 Pour the beans and water into a blender and pulse about 10 times, until you see the skin getting off the beans.
Pour it into a large bowl. You can see the skin starting to float. Use a strainer to remove them.
Add more water and rub them between your palms to separate any remaining beans from their skin.
Repeat the process (4-5) until all the beans are cleaned.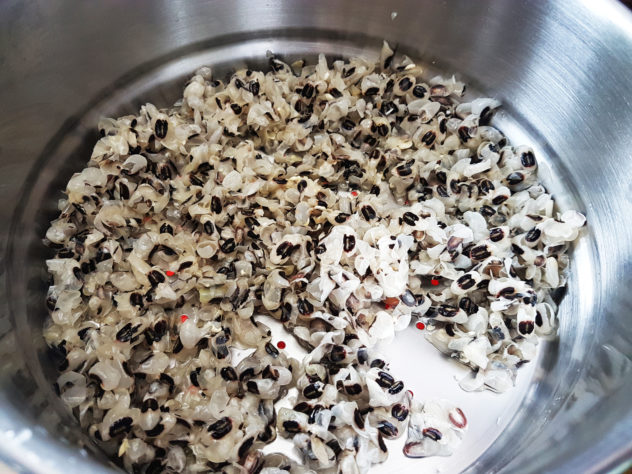 Cover the beans with water and soak for 2h. This gives the beans enough time to soften, which will make it easier for blending later. If you have a powerful blender, soaking for 1h should be fine.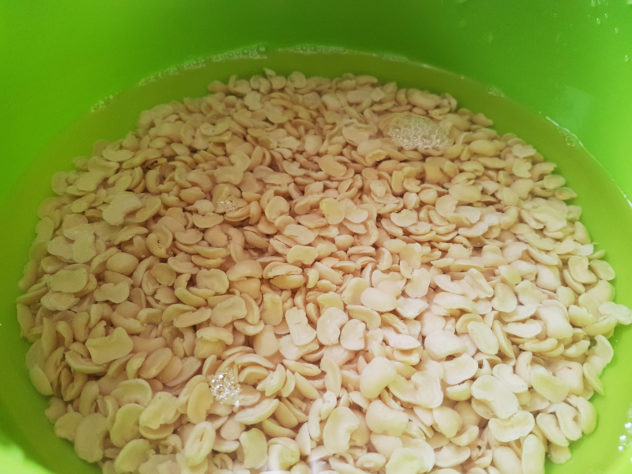 Drain beans, add onion and garlic.
Put in a blender with ¼ cup of water to purée.
Pour the purée into a mixing bowl, add salt and pepper.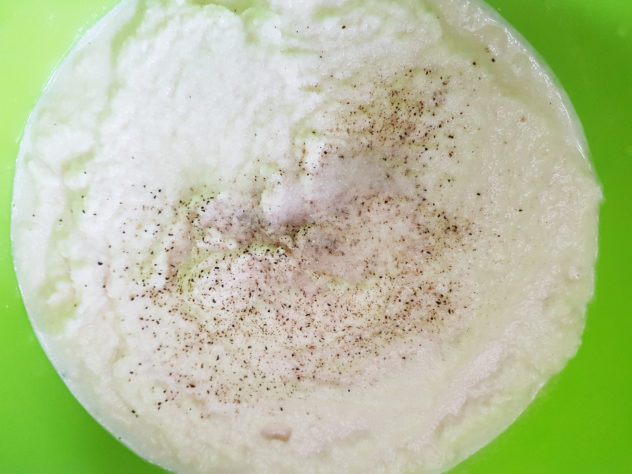 Mix it with a hand mixer or a whisk until fluffy.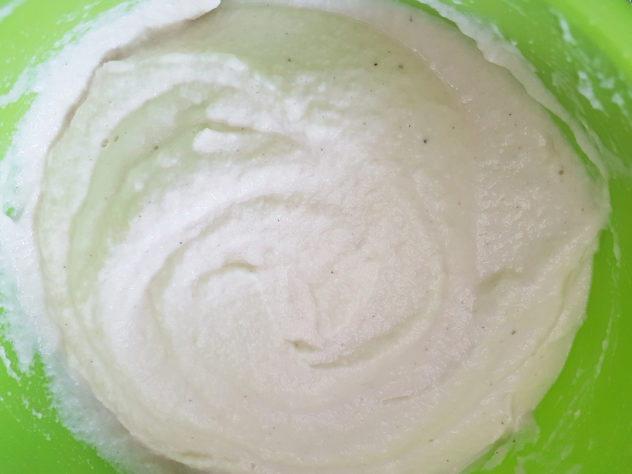 In a large pan, pour oil to the third of the pan and put it over a medium heat.
When the oil is hot, not smoky hot, use a soup spoon or ice cream scoop to scoop the mixture into the hot oil.
It should float on the surface.
Deep fry Ata, about 1 min on each side until golden brown. Do not overcrowd the pan. You can fry by batch.
Serve hot as is or with hot pepper.
Bon appetit!