This Oven Roasted Chicken and Green Beans will be your next favorite. Try it and you might just abandon your boiled or steamed green beans recipe!
As many of us,  in my house, in particular, nobody likes steamed green beans. It was a pain to make my family eat green beans until I came up with this recipe, even my 20 months old daughter enjoys this too.
It makes a great, delicious and healthy dinner. The broth from the roasted chicken gives the vinaigrette its rich taste.  The chicken breasts come out juicy and the garlic in the green beans gives the meal a slightly spicy taste.
Total Cooking Time: 40 min
Serving: 4
Ingredients:
2 boneless skinless chicken breasts
1 lb green beans
2 garlic cloves
salt, ground pepper
2 Tbsp peanut oil
1 Tbsp butter
Steps:
Clean chicken.
Sprinkle the seasoning salt on each side of chicken breasts, pat them to fully incorporate seasoning, and set aside.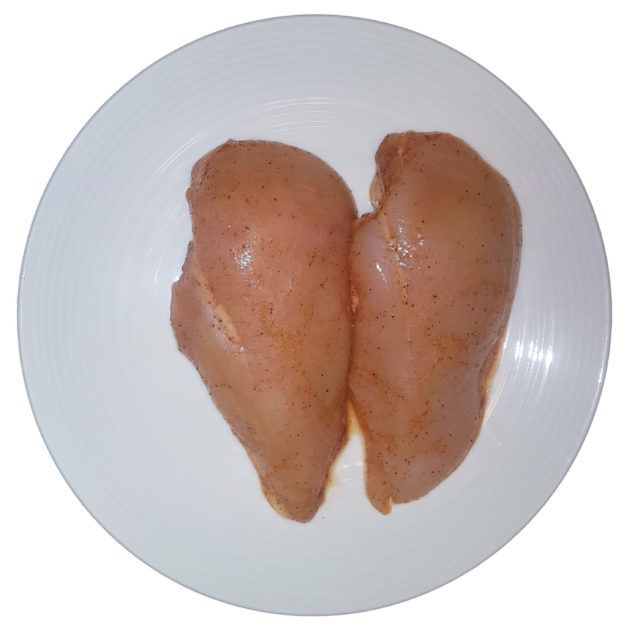 Preheat oven to 380°F.
Put a skillet over a medium-high heat.
Pour in oil and butter.
Add chicken breasts and cook each side for 5 min until golden brown.
Cover skillet with aluminum paper and put in the oven for 30 min.
Meanwhile, cut, rinse, and pat dry green beans.
In a large mixing bowl, toss together beans, salt and ground pepper.
Grate in garlic and add oil and mix to incorporate spices.
Place in a single layer on a baking sheet.
After the chicken has cooked for 15 min, Put the beans in the oven for 25 minutes.
Remove the chicken from the oven and let it rest in the skillet for 10 minutes.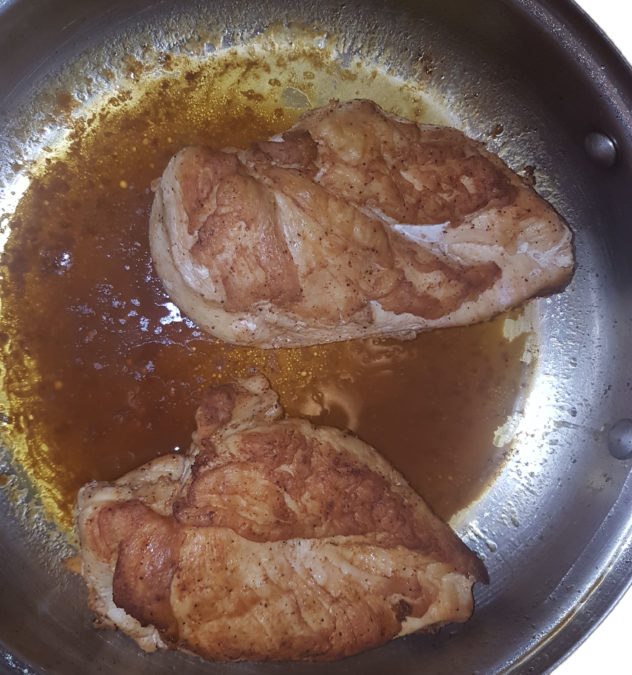 Use the liquid remaining on the chicken as a broth for my Go-To vinaigrette.
Remove the green beans from the oven.
Slice chicken breast and serve it on a bed of green beans with tomato slices and a drizzle of vinaigrette.
Bon appetit!